This peace I crave
This love my heart clings to
This hope my soul dwells on
This inspiration that whispers in my spirit
This brook of passion that swells within
This serene tune of melody that plays in my ears when I'm silent.
This warmth I feel when the morning sun shows it's rays
This spectacle of beauty my eyes perceive when the rose blossoms
The fragrance from the nectar that draws me close
This whirlwind of grace that surrounds the flight of birds
Are all life's to give. Could we ask for more when all we need is as close as our breath?
Life is a collection of beauty that unveils each day
If only we can see life through the eye of a baby
If only we can forget the troubles of yesterday
If only we can leave the anxieties of tomorrow
Life will open up like a sea shell
and sprinkle a fragrance to keep us from shadows of worry.
Life is a grace.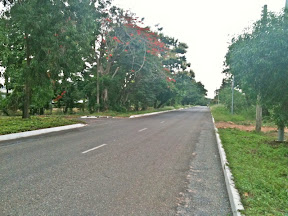 - Posted using BlogPress from my iPhone